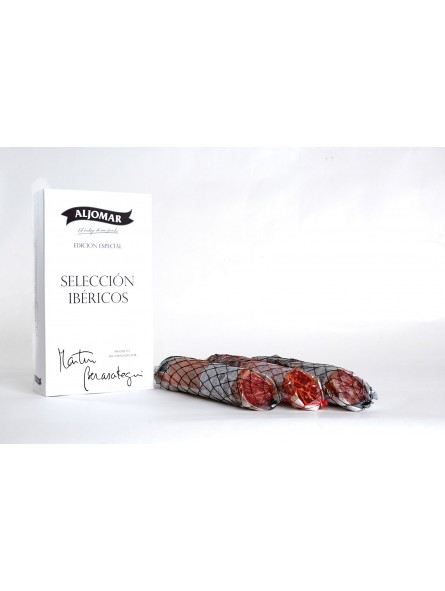  
LIBRO GRAN SELECCIÓN CAMPAÑA
José A. published the 28/01/2021 following an order made on 03/12/2020
el chorizo no me ha gustado
Comment from Aljomar the 18/02/2021
Buenos días José, nuestros embutidos tienen estándares de calidad tan exigentes como nuestros jamones y paletas. Aún así, entendemos que en algún momento podamos no acertar con el punto de sal o de curación, le pedimos disculpas si ese ha sido el caso. En su próximo pedido, puede contactar con nosotros en el 923 580 190 para hacernos saber sus preferencias, o hacerlo constar en "Comentarios" al realizar el pedido. Muchas gracias y saludos.
David G. published the 27/01/2021 following an order made on 14/12/2020
buenisimos
Comment from Aljomar the 18/02/2021
Gracias David por su opinión y su valoración! Un saludo.