Potatoes with Aljomar Iberico Chorizo
Published : 04/10/2020 14:14:08
Categories : Recipe Aljomar
Ingredients
1.3 kg potatoes
175 g chopped leek
175 g chopped spring onion
25 g chopped Green pepper
25 g chopped red pepper
25 ml EVOO
1 dash of fresh cayenne
50 g choricero pepper paste*
50 g tomate frito **
1 small bay leaf
2 cloves garlic, chopped
1.5 l poultry stock
Salt
Method
Cut the chorizo into slices about 1cm thick. Peel potatoes. Toss the chorizo in a skillet with olive oil for about one minute, just enough to infuse the oil with the flavour of the chorizo. Remove chorizo and set aside.
In the same skillet, sauté the chopped leek, peppers, onions, garlic, cayenne and a dash of salt for 7-8 minutes. Do not brown. Toss the potatoes with the sautéed veggies. Add the choricero pepper paste and cook for 2 more minutes. Add the tomate frito, the prepared chorizo and bay leaf. Toss all ingredients. Stir in the hot broth and cook on low heat for 45 minutes or until the potatoes are tender.
Add salt to taste and serve hot.
* In Spanish cooking, this refers to a type of sundried red pepper which has been rehydrated. The flesh is removed and made into a paste.
** In Spanish cooking, this refers to a type of thick and smooth tomato purée made with tomatoes, sunflower oil, onions, garlic, spices and sugar. Heinz tomato frito is available in some UK stores. Passata may be used as a substitute.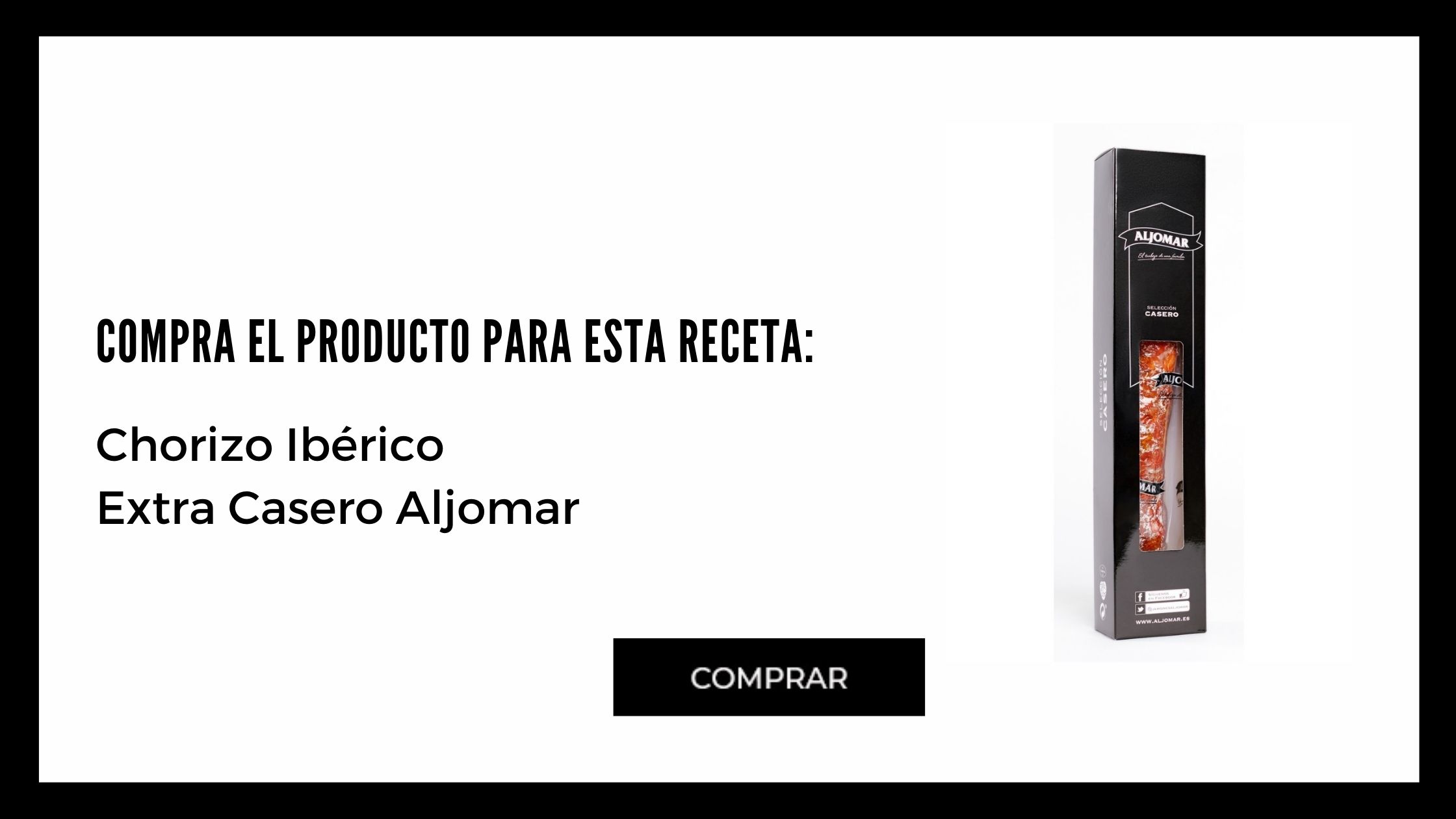 Share this content
Add a comment