Aljomar attends SIAL 2022 with the Best Iberico Ham of Spain
Published : 10/14/2022 08:33:30
Categories : Fairs and Events
Jamones Aljomar returns once again to the International Salon of Agri-food in Paris, SIAL 2022, taking place place from 15 – 19 October, to present the latest developments in their catalogue of Iberico products, focusing on the new processes in organic stock farming and the natural production incorporated in their complete production cycle.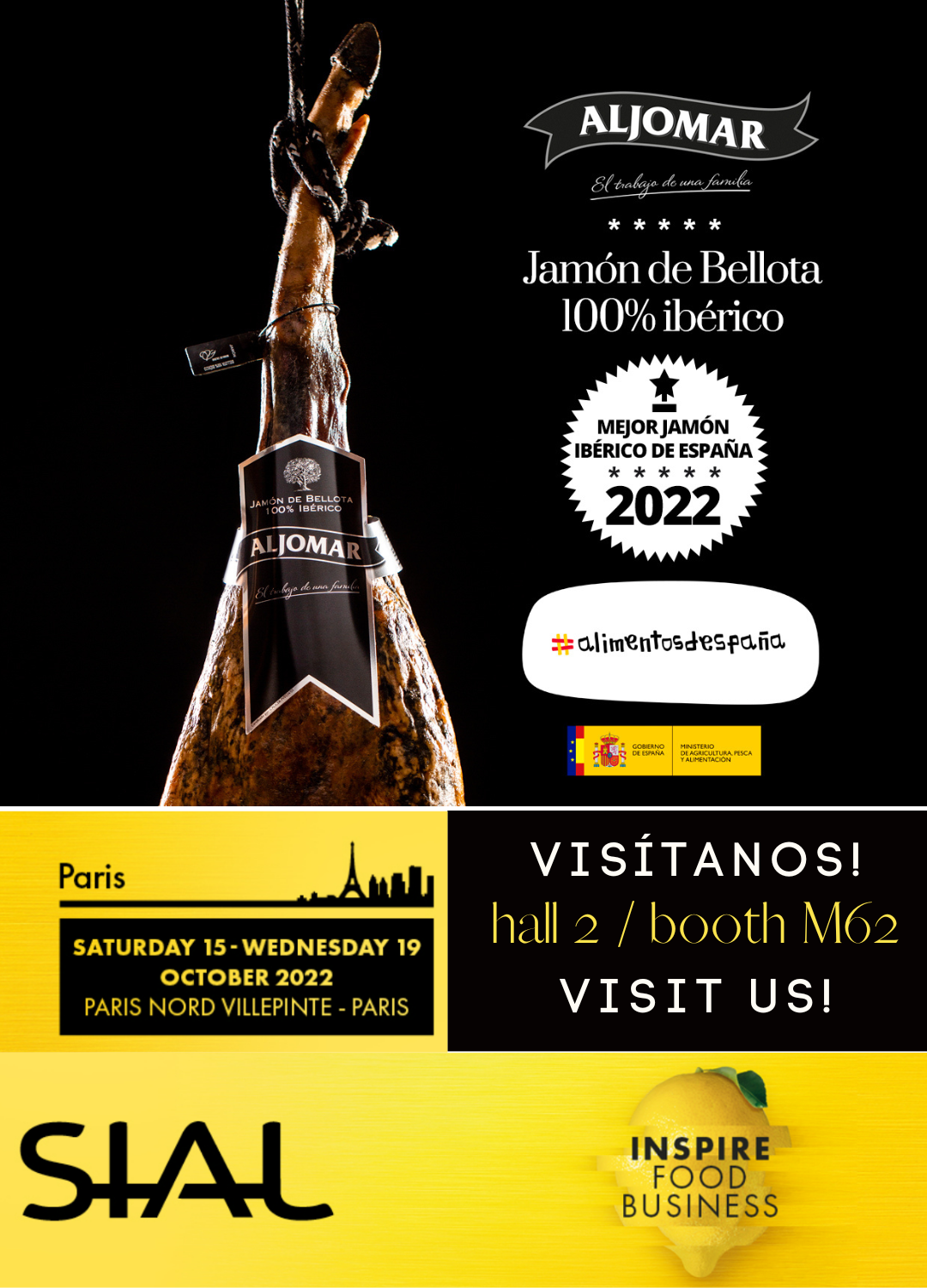 This is the largest, most innovative agri-food exhibit in the world, a biennial event considered a source of international inspiration for the industry of this sector. Without a doubt Aljomar 100% Iberico Acorn-fed Ham, named the Best Iberico Ham of Spain, will generate strong interest, as will their new product line of organic and 100% natural Ibericos and cold meats.
The outstanding proposal of Jamones Aljomar can be found at Booth M062, Hall 2, Paris Nord Villepinte in the French capital, where they will welcome their international partners from more than 30 countries where their hams, shoulders, cold meats and Iberico meats are distributed.
Share this content
Add a comment