Aljomar ham and eggs
Published : 12/23/2020 12:04:17
Categories : Recipe Aljomar

Ingredients
10 slices of ALJOMAR 100% Iberico acorn-fed shoulder ham
2 spring onions, chopped
1 green pepper, chopped
4 cloves garlic, chopped
1 splash of White wine
1 kg of fresh tomato puree
Pinch of sugar
EVOO
Salt
Serve with, 2 eggs 1 can of tuna
Method
In a lightly oiled sauté pan, quickly sear the slices of ALJOMAR 100% Iberico acorn-fed shoulder ham on each side.
Remove and set aside on a plate. In the same pan, sauté spring onions, pepper, garlic, olive oil and salt. Add the wine, tomato puree, sugar and simmer 5-10 minutes.
Add the ham slices to the tomato, turning to coat on both sides.
Fry a couple of eggs in oil and place over the ham and tomato mixture.
Ready!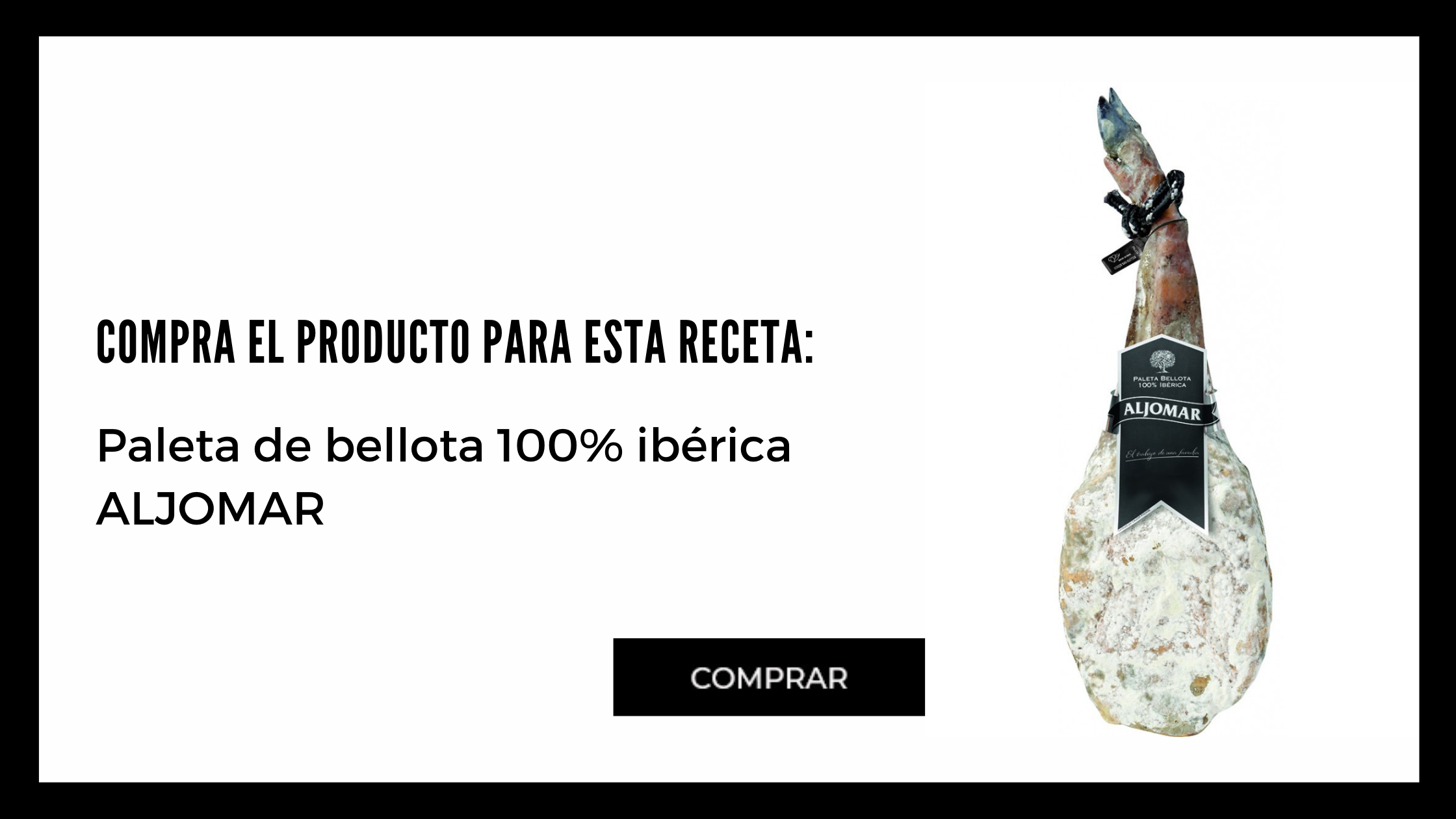 Share this content
Add a comment